Map Unavailable
Date/Time
Date(s) - Tue Dec 7, 2021
6:30 pm - 7:30 pm
Categories
 It's not hard to get excited about monarch butterflies and bumblebees, but what about dung beetles and June bugs? Michigan Tech's Tara Bal attempts to engage us with this chronically under-appreciated group of insects in her upcoming talk, "'An Inordinate Fondness for Beetles': An Intro to Beetle Diversity, Life History, and Their Role as Beneficial Insects in Our Gardens," set for 6:30 p.m., Tuesday, Dec. 7, on Zoom.
Click here to register. You'll receive an email with a link to join the talk.
A famous entomologist once quipped that the Creator must have had "an inordinate fondness for beetles," considering that they are the most successful animals on the planet. Beetles (Order Coleoptera) include over 350,000 described species, with around 30,000 in the US alone—not counting the likely thousands of undiscovered species. In our own yards and gardens, one can find hundreds of types of beetles, if not more.
In her talk, Bal will review how to identify some major beetle groups important for native plant pollination, pest control, nutrient recycling and more and discuss how you might be able to encourage them to visit habitats within our backyard spaces.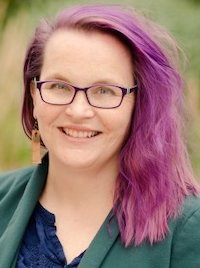 Bal, an assistant professor of forest health at Michigan Technological University, gave a very popular talk on native plants and insects for the April 2021 Keweenaw Native Plants Symposium. In her research, she explores strategies for mitigating problems afflicting our forests and forest products. Forest health is a key driver of forest management, especially as new threats emerge, including invasive species, climate change, or other consequences of human actions. Outside of academia, she enjoys expanding her flower and vegetable garden beds a little bit each year, raising chickens, beekeeping, and collecting firewood with her family.