Map Unavailable
Date/Time
Date(s) - Mon Oct 19, 2020
6:30 pm - 7:30 pm
Categories
This event is co-sponsored by the Keweenaw Garden Club and the Wild Ones Keweenaw chapter. It will be held on Zoom.
Entomologist Thomas Werner will discuss the differences between butterflies and moths; the life cycle of a butterfly; and introduce a couple of the more common butterfly species flying around Houghton (and other places, of course). These species should be prime targets for butterfly gardening. In addition to those plants that provide nectar for adult butterflies, Werner will identify some native plants that are key species for their young–caterpillars. He will also teach how to identify a monarch butterfly.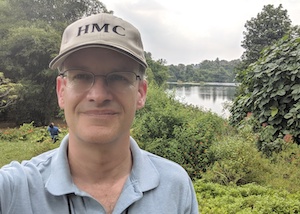 About the speaker
Dr. Thomas Werner grew up in the former East Germany. He started collecting and breeding butterflies when he was 10. He did his PhD in insect immunology and molecular biology in Umea, Sweden, using fruit flies as lab animals. Thereafter, he did a postdoc at the UW-Madison, studying fruit fly wing color patterns. Since 2010, he has worked at Michigan Tech, where he is now an associate professor. Werner has published a comprehensive fruit fly identification guide for the Midwest and Northeast, and he will cover the remaining parts of the U.S. mainland in the future. He has also conducted butterfly, moth, and fruit fly field research in Marquette County's Huron Mountain Club for seven years.