Map Unavailable
Date/Time
Date(s) - Mon Feb 7, 2022
6:00 pm - 7:00 pm
Categories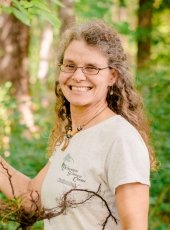 Many of the invasive exotic plants wreaking havoc in nature got their start in our gardens, and even today you can still buy plenty of those bad boys in nurseries. Dr. Sigrid Resh, coordinator of the Keweenaw Invasive Species Management Area (KISMA), will point out some of the troublemakers and suggest native alternatives that will add beauty to your garden and sustain wildlife.
Her free Zoom presentation begins at 6 p.m. Monday, Feb. 7. Click here to register. You will receive an email confirmation, and on the day of the talk, you'll receive a reminder.
KISMA provides education and outreach to property owners and managers to help identify and treat priority invasive species, including common and glossy buckthorn. Invasive species are not native to the ecosystem and are likely to harm the environment, economy, or human health. KISMA works in Baraga, Houghton, and Keweenaw Counties.
Resh is a research assistant professor at Michigan Technological University's College of Forest Resources and Environmental Science. She earned her PhD in Forest Ecology from Colorado State University.