It's taking forever for our seedlings to get big this year. Normally, we transplant from trays into pots in late May or early June, but with the cold spells and drought, that was not to be. Finally, on July 2, we got tired of waiting, and over a dozen Wild Ones (and a few good friends) gathered to transplant hundreds of teeny plants into pots. When the dust cleared, we'd transplanted about 34 flats (a record!), or around a thousand plants. Now they just need to get big enough to sell. Grow, babies, grow.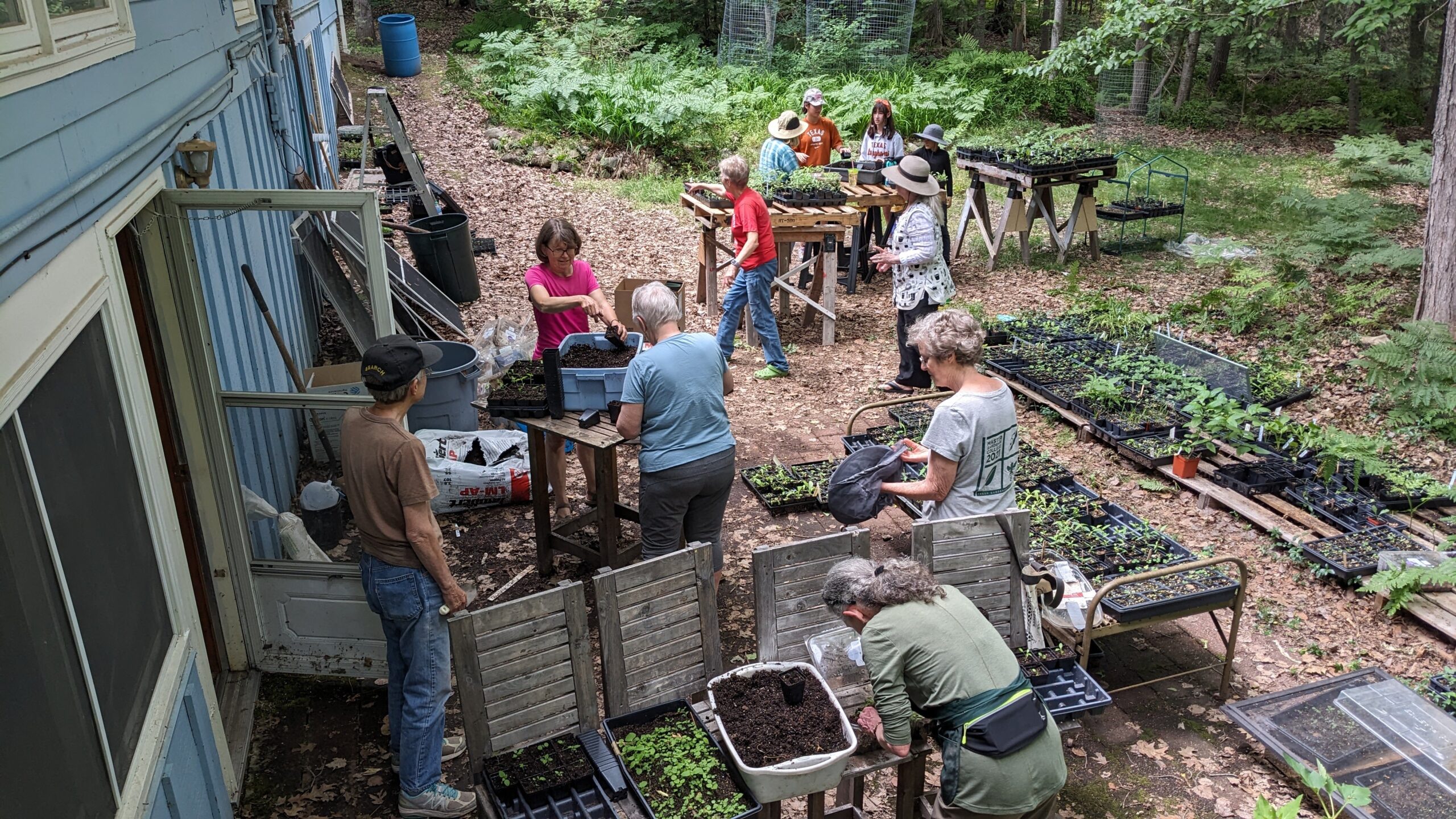 Here we are, at about four different work stations getting plants ready for our sale, which probably won't be until late summer.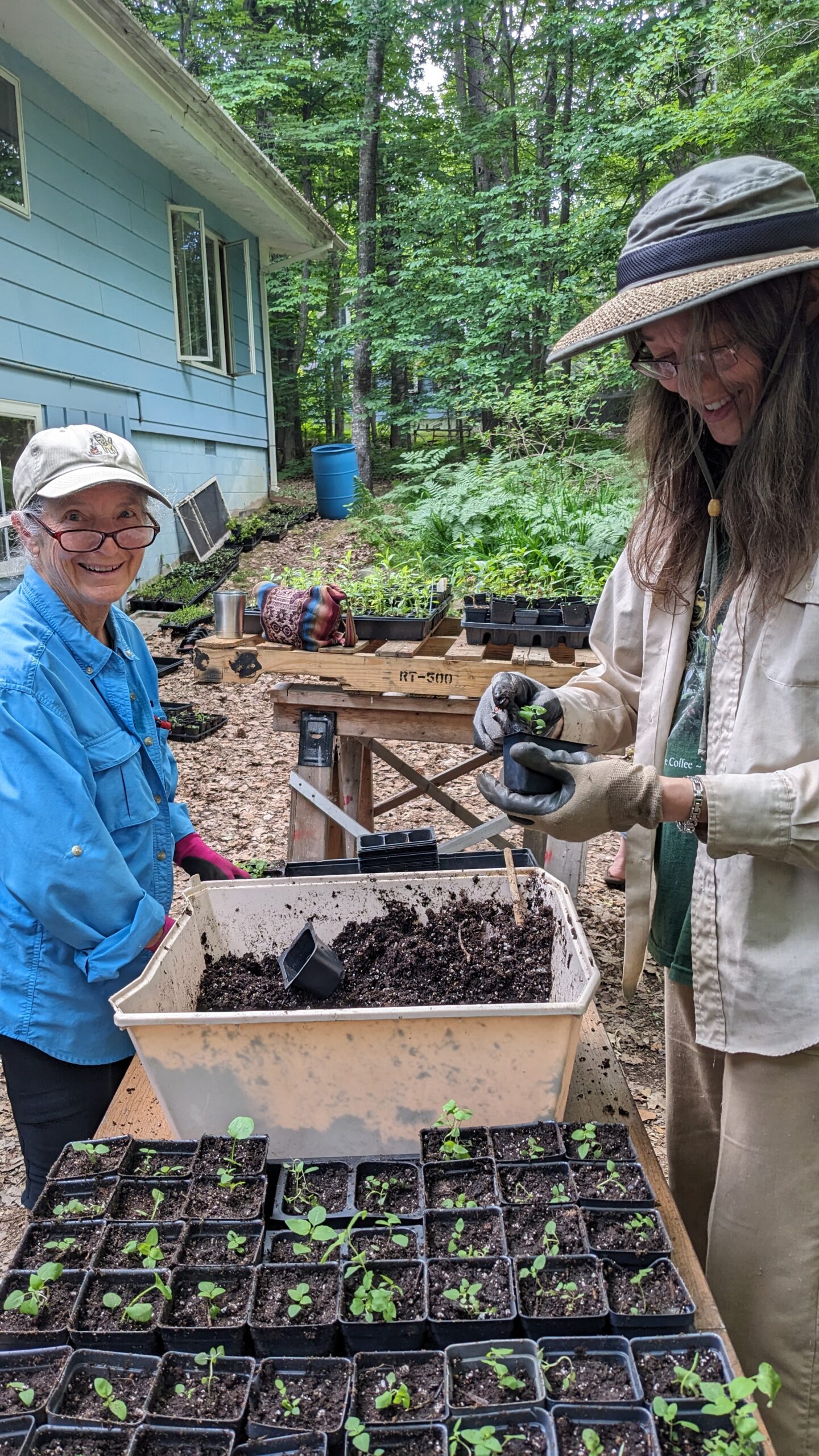 Judy Foster, left, and Kristine Bradof, potting something… maybe grass-leafed goldenrod? It's hard to tell when plants are this little.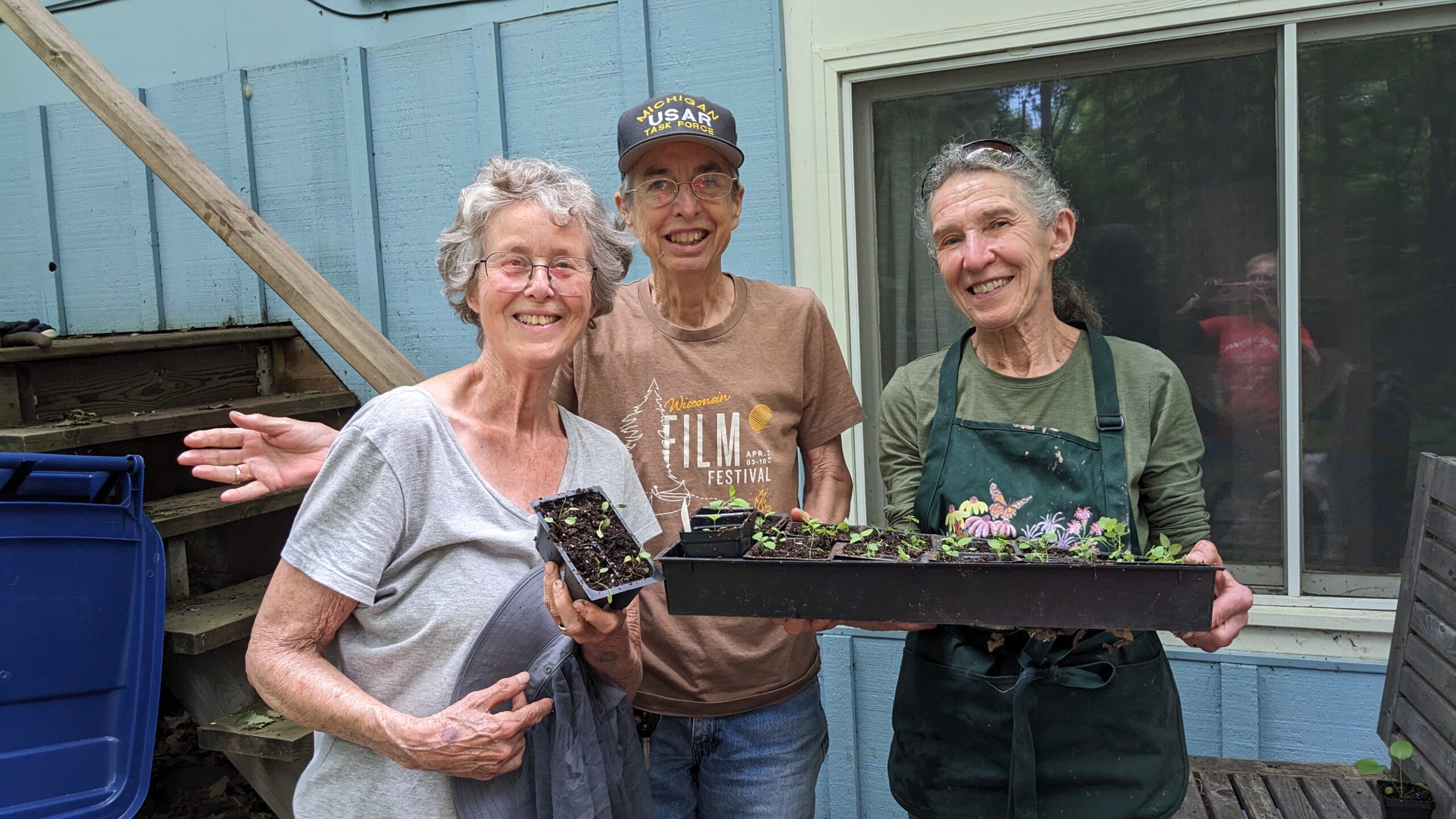 Jackie Manchester, Sally Santeford, and Jan Handler show off the fruits of their labors.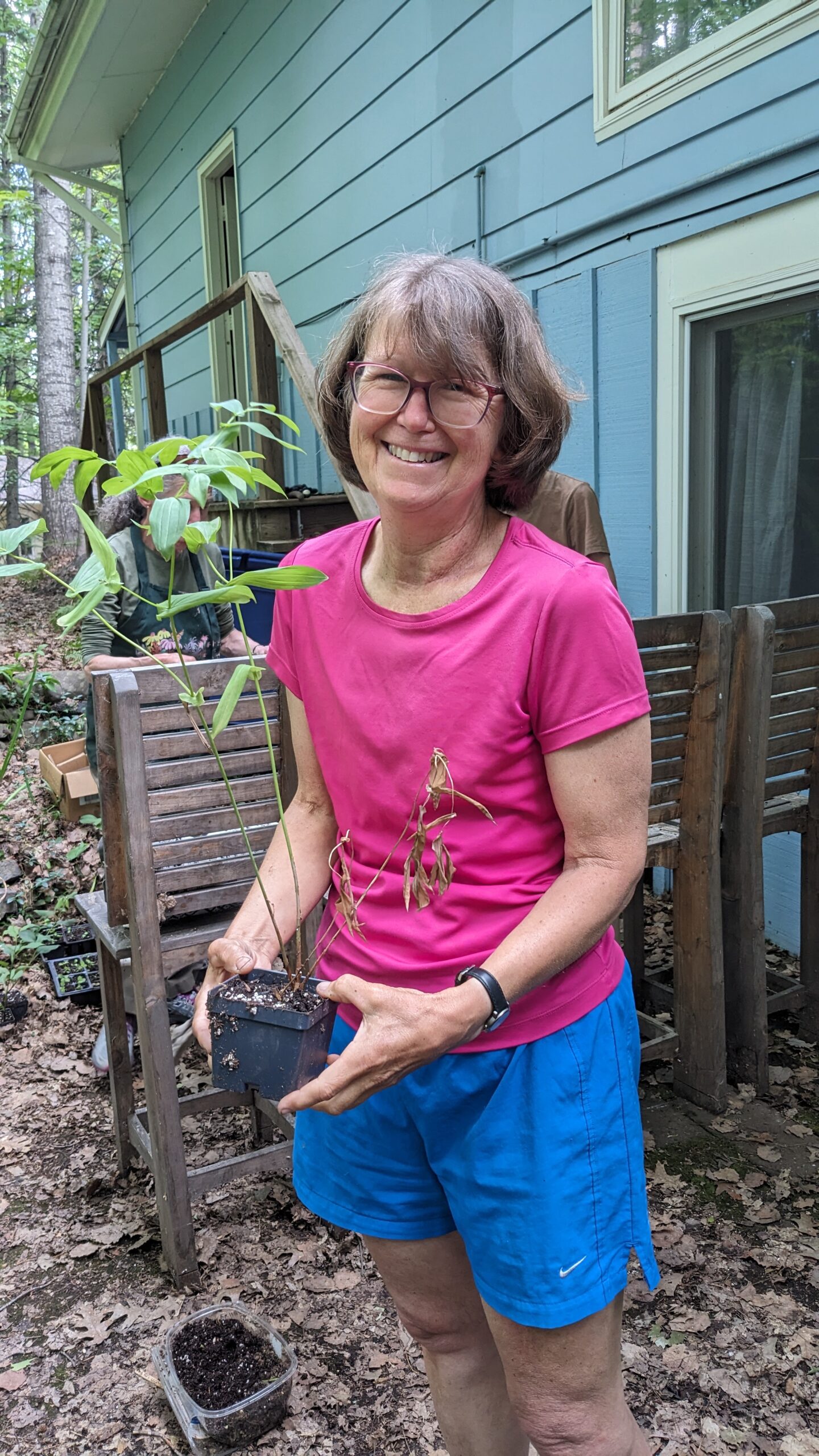 Theresa Shoup with merry bells.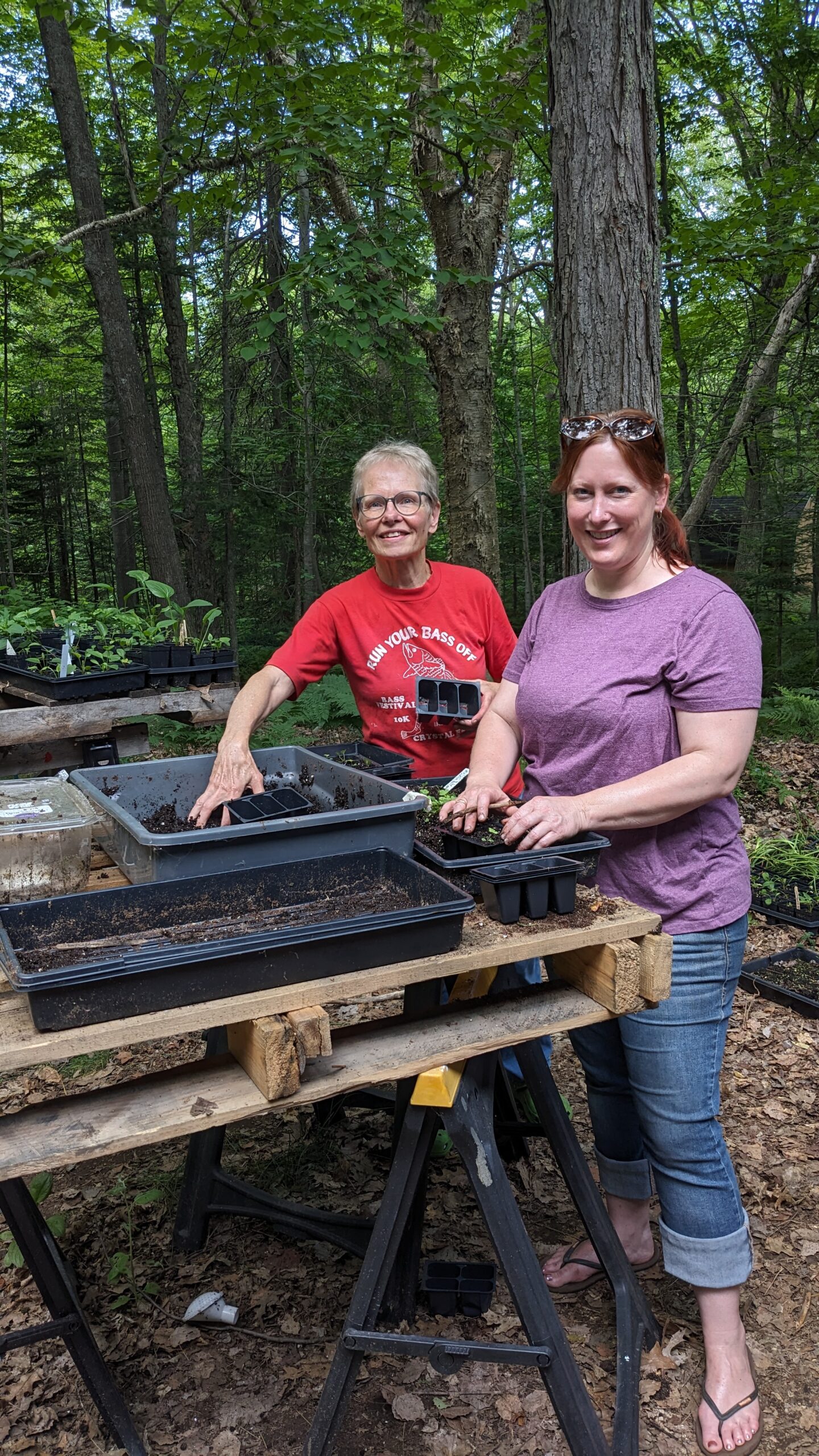 Marcia Goodrich (me) and Danna Olsen, nearing the end of our shift.