Lots of organizations conduct activities relating to native plants. Check out some of the offerings below and expand your horizons.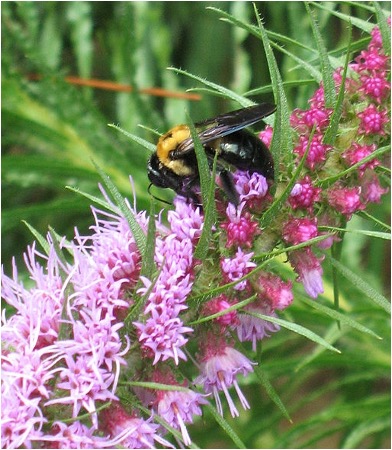 Pollinator Habitat 101: An Introduction and Refresher by the Ohio State Bee Lab
Fri Oct 14, 2022 10:00- 11:00 am
This is a five week series, but you don't need to attend all. And it's free! Join us for this free weekly webinar series on Fridays at 10AM EASTERN October 14th through November 11th
Register Here to attend any/all sessions.
All webinars will be recorded and posted here when available.
You do not need to register to have access to the recordings, but if you register you will receive notice when recordings are ready to view.
10/14: Doug Tallamy, University of Delaware
Pollinators' Best Hope: A New Approach to Pollinator Habitat That Starts in Your Yard
10/21: Harland Patch, Penn State University
Creating Pollinator Gardens: the Role of Plant Choice and Design
10/28: Heather Holm, Author and Biologist
Creating and Managing Habitat for Native Bees
11/4: Matthew Shepherd, The Xerces Society for Invertebrate Conservation
Deciding To Create A Pollinator Garden Is The Easy Step — What To Do Next?
11/11: Shana Byrd, The Dawes Arboretum
Getting Started with Wildflower Patches, Flower Strips, and Meadows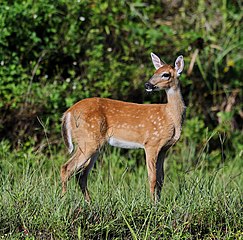 White-Tailed Deer and Native Plant Communities
by Christopher Webster, PhD
Wednesday, November 9, 7-8 p.m.
Zoom: Register here.
Many gardeners know the impact deer can have on their favorite plants, from hostas to tomatoes to blazingstars. Chris Webster, professor of quantitative ecology and forest management at Michigan Technological University, will provide an overview of how white-tailed deer can also profoundly influence native plant communities.
Direct effects include loss of leaves, buds, and flowers resulting in stunting, reduced plant reproduction, and eventually death. In addition, deer foraging can cause other dramatic changes, including shifts in competitive relationships, a rise in invasive species, and changes to the balance of nutrients in the soil.
On the other hand, in plant communities that coevolved with deer, the absence of deer can actually lead to declines in native plant diversity.
Webster is the 2020 recipient of the Provost's Award for Sustained Teaching Excellence. His research interests include exotic species, landscape ecology, forest restoration, plant community response to herbivory, and wildlife habitat relationships.
November 10
1:00 PM – 2:00 PM ET
Webinar
To help ensure healthy ecosystems and successful harvests, pollinator conservation is essential. For many people, pollinator conservation is synonymous with the honey bee and beekeeping, but the story is bigger than that; much, much bigger than that. As we work to conserve pollinators, we need to ensure that our efforts are best directed where they are needed most, and not just at what is easiest to accomplish. While honey bees are important for our current agricultural systems, their role in our natural areas, and even in our urban and suburban areas, is more complicated. Join Xerces Society Senior Conservation Biologist Rich Hatfield for an honest conversation about the unseen consequences that a focus on honey bees can have, and how we can focus our actions in ways that will create positive change, for all pollinators.

This webinar will be recorded and available on the Xerces YouTube channel. Closed Captioning will be available during this webinar.
Click here for more information and to register.
Roar of the Monarch
Nov 10 8:30 PM ET
Please join us to hear from Bill Toone, Founder of ECOLIFE Conservation and author of the award-winning book, On the Wings of the Condor.
While there is no charge for this online event you'll need to register in advance.
https://us02web.zoom.us/meeting/register/tZEpf-2hrTkuGdBIg7-gc2H1RXK0hBLkaIjY?fbclid=IwAR3U-x31302KERR1QO5GXKdOdp28xisjp14Y7E_fT1SMRqfmEsOmCyCPJsE
Native Plant Seed Saving – Iowa State Extension Service
Nov 9 – 8 PM
Have you ever wondered how to harvest and grow your favorite native seeds? We'll
be joined by Bill Johnson, Biologist at the Iowa DNR Prairie Resource Center, who
will talk about harvesting, preparing, and storing 100 species of native grasses,
sedges and wildflowers annually.
Wednesday, November 9
7:00 pm, Zoom
Join us for this free webinar in honor of harvest season. All backgrounds and ages
are welcome. Space is limited to the first 500 participants.
https://www.extension.iastate.edu/mastergardener/files/events/files/native_seed_saving.pdf
Insects – Presented by the Nature Conservancy
Tuesday, November 15
3 p.m. ET
Join this webinar to learn about the fascinating and essential roles insects play in sustaining healthy ecosystems and how these critters are an integral part of our conservation work on the ground in places such as the grasslands of Nebraska and Illinois. Meet TNC conservation experts whose work protects and promotes healthy populations of insects.