Ecologist Karena Schmidt demonstrates how she transplants seedlings from trays to small pots, where they grow large enough to plant in the ground. She grows thousands every year for the Keweenaw Bay Indian Community, in Baraga County, Mich.
Many thanks to Karena for sharing her expertise with Wild Ones.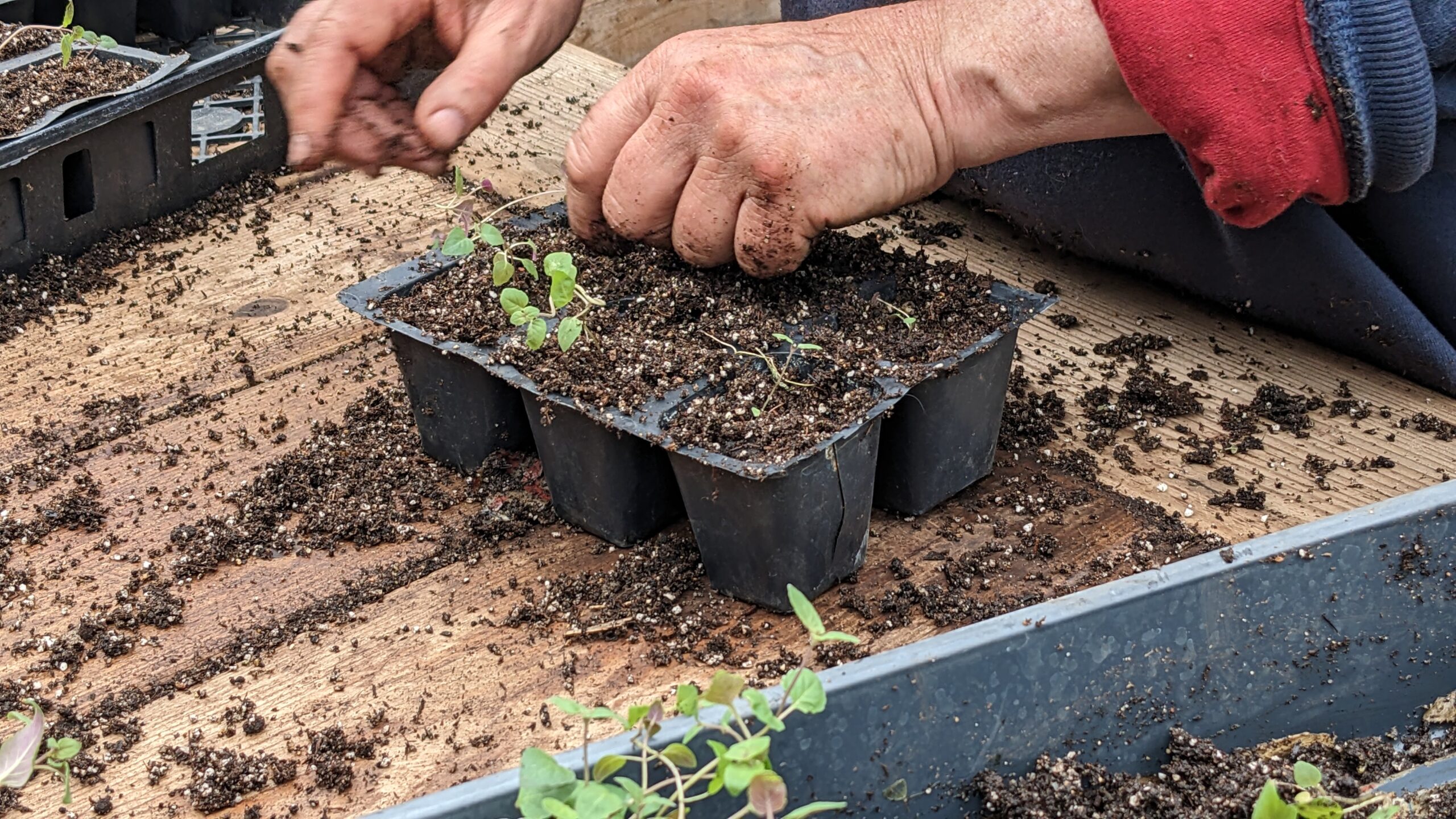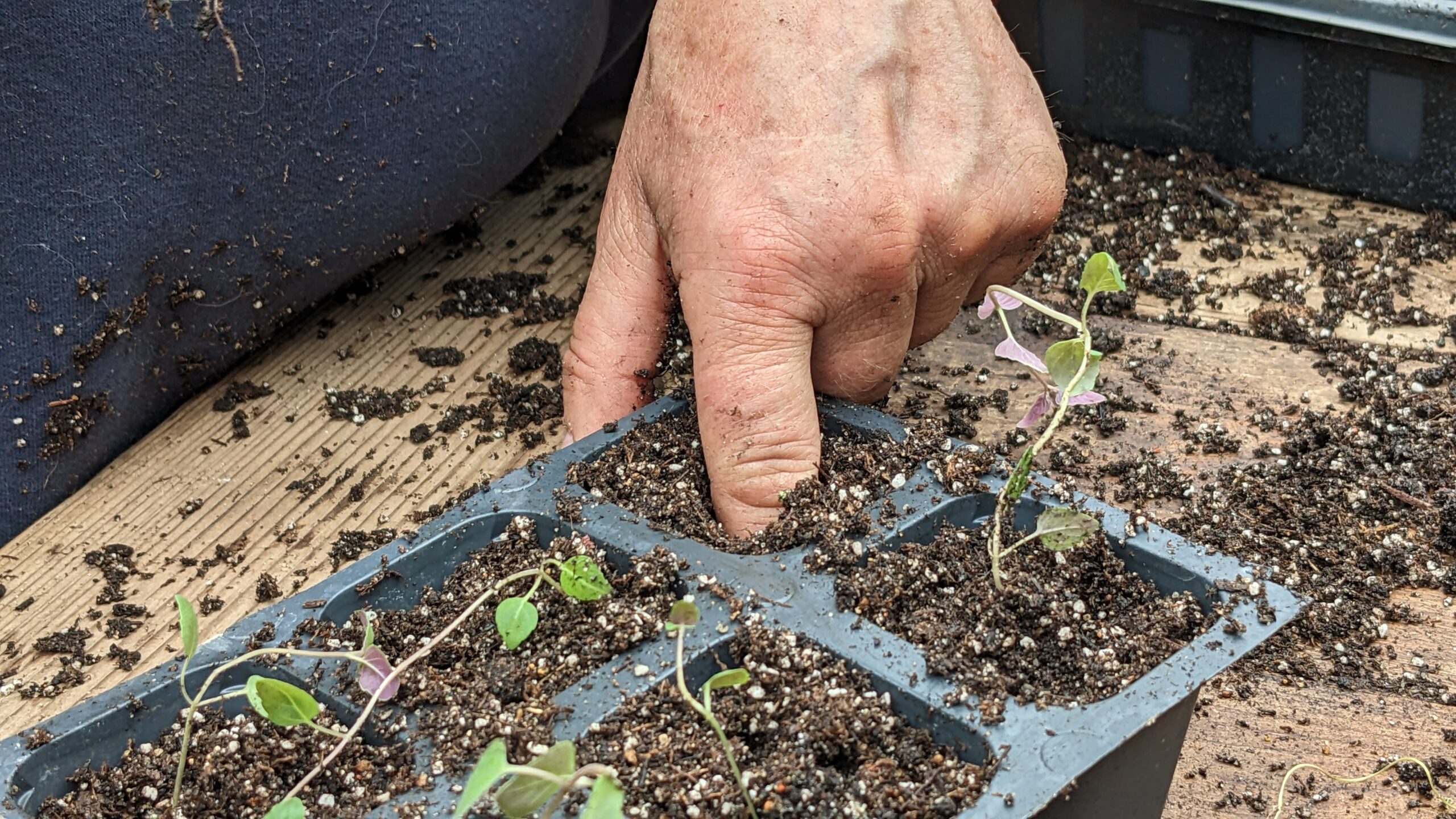 She pokes a deep hole in the mix with her finger…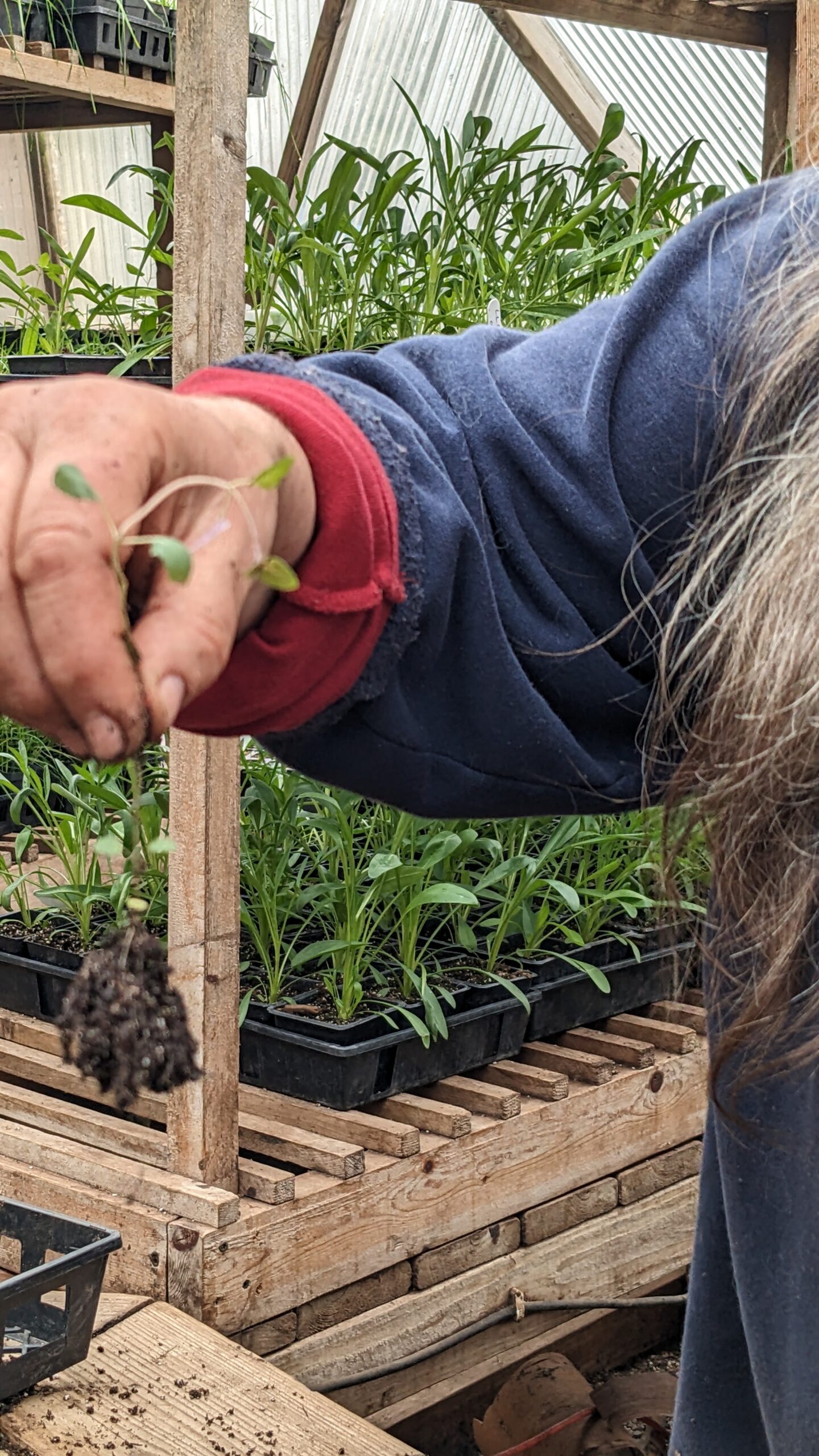 …and selects a single seedling from the tray. These are wild bergamot. She tries to keep as much soil as possible on the roots.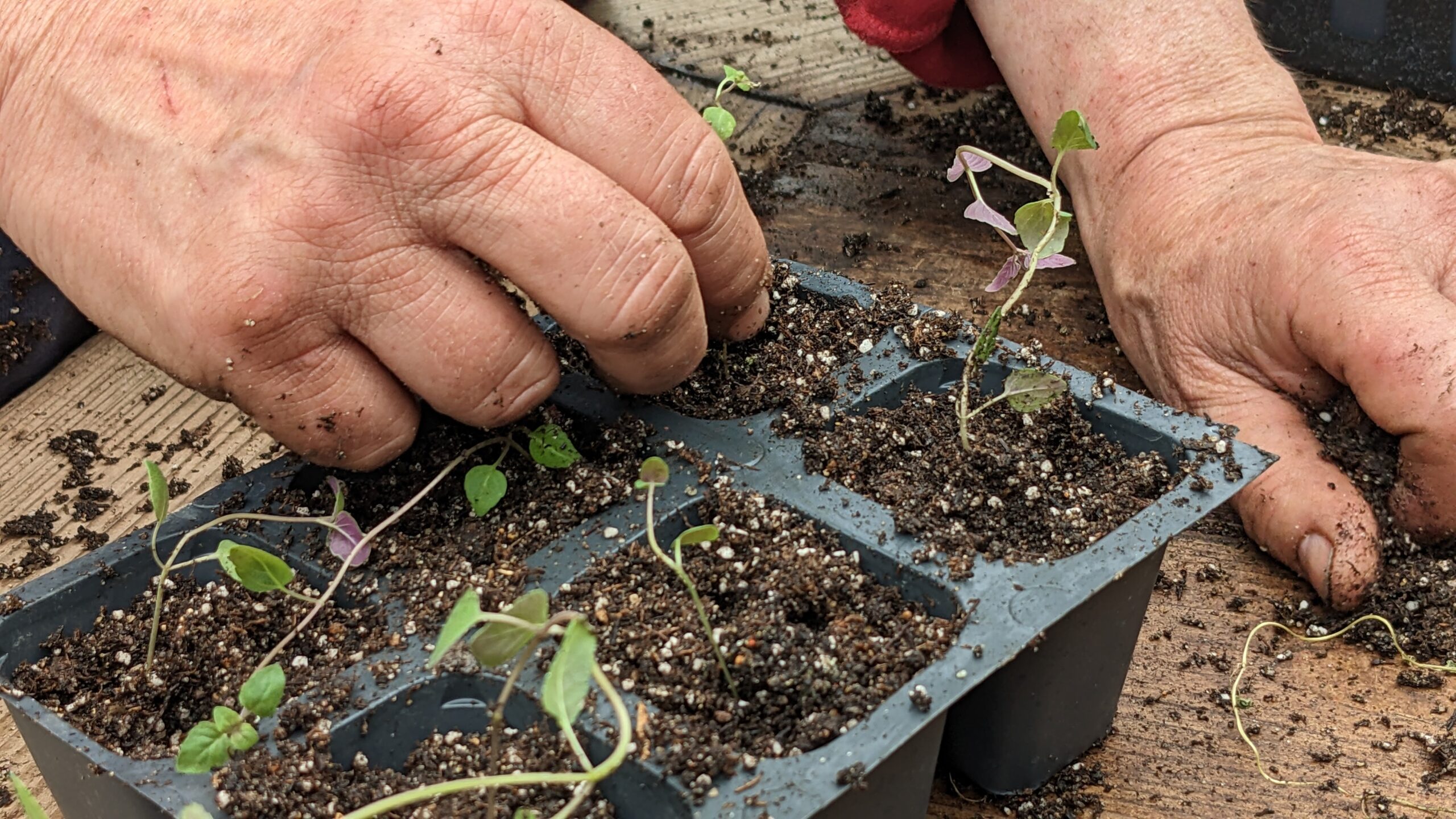 Then she places the seedling in the hole, often deep enough that the seed leaves touch the soil. She then presses soil around the roots and tops off the pot with extra soil, so that the dirt is level with the top.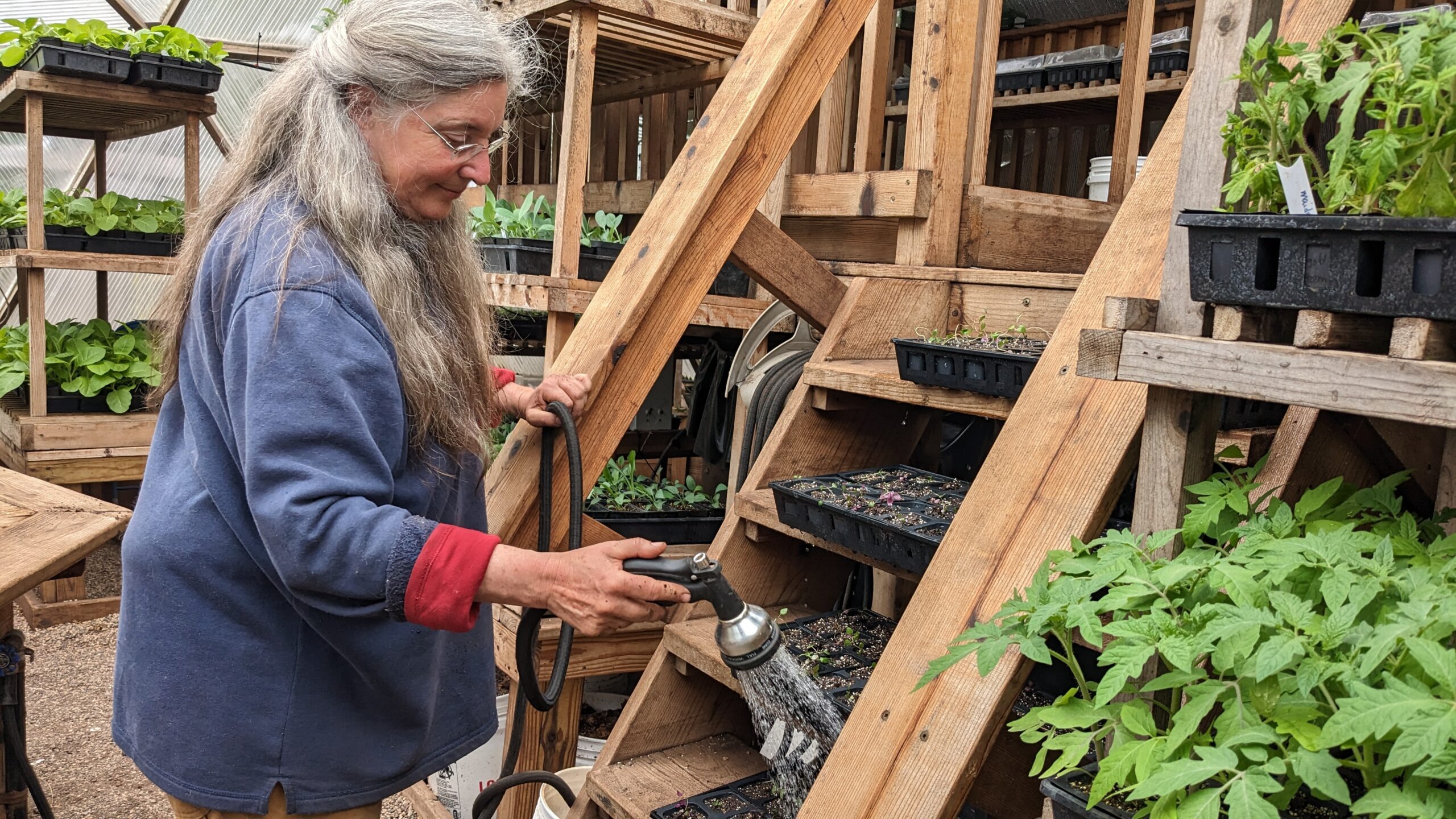 She waters the seedlings thoroughly. At this point, they can remain in the greenhouse or possibly move outside to a shady place, where they can begin hardening off.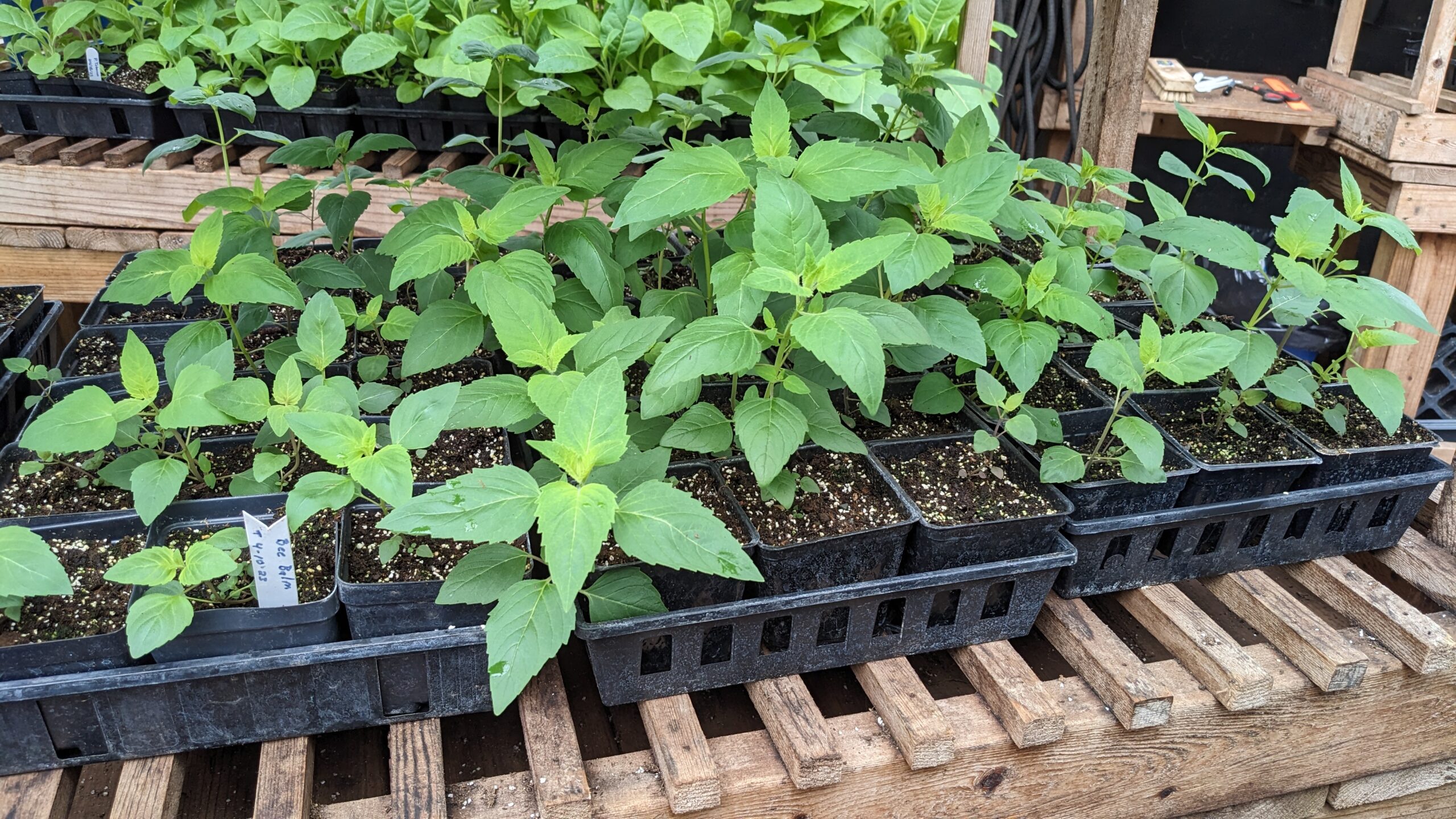 If all goes well–and it should, because chipmunks and voles can't get into the greenhouse–in a few weeks, these little seedlings will grow into something like these cheery creatures.